Our Consultants: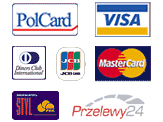 Home
Compose Your Bouquet Of Roses

Symbol: AAA

Price: 115.00 zł

Add to cart

Lordly Roses

Symbol: a12

Price: 89.00 zł

Add to cart

Flowerbox

Symbol: aAka03

Price: 89.00 zł

Add to cart

Bouquet With hint of Elegance

Symbol: Bou11

Price: 250.00 zł

Add to cart
Bouquet

Symbol: A01

Price: 120.00 zł

Add to cart

A bouquet of bird milk

Symbol: aa112

Price: 89.00 zł

Add to cart

Basket Paradise love

Symbol: aa003

Price: 245.00 zł

Add to cart

A heart for you

Symbol: aa0023

Price: 145.00 zł

Add to cart
Our florist iKwiaty.pl, ul. Grabiszyńska 9 (Dom Handlowy "Lotos") welcomes!


We can make every bouquet you wish. Our courier delivers fresh flowers to Poland and many countries in the whole world. We make wedding bouquets, bouquets for special occasions, wreaths, flower baskets, gifts.
We design and make church interiors, conference rooms etc. We also arrange cars.

Our team consists of highly-trained, experienced florists and art designers. We were trained by the best florists in Poland and Czech Republic. We fulfil orders via the Internet and the telephone.
Thanks to the co-operation with many flowerists we will delivery your order to other cities and countries.
We offer flower delivery to residences, offices, hospitals, funeral homes, universities and more.
Full service florist serving Wroclaw families and businesses.

Simple and easy to shop online - without login and registration. Fast on-line payments.

Google+
Informacja o cookies
W celu najlepszej formy prezentacji i możliwość sprawnego złożenia zamówienia na naszej stronie wykorzystujemy pliki cookies.
Korzystanie z serwisu oznacza akceptację na ich wykorzystanie. Więcej o cookies w naszym regulaminie.